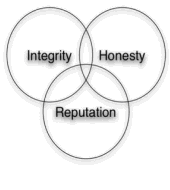 China Plastic Synergy Group is a professional company specialized in making all kinds of plastic injection molding products (plastic pallet, plastic box, plastic container), blow molding products (plastic bottle, oil cans), roto molding products (plastic toys, plastic case) and so on.
Set up in 2003, our company has cooperated with hundreds of China plastic manufacturers, and has more than 40 responsible employees now, including client managers (with good communication skills in English), project engineers(every one has 5-10 year's professional job experiences), project QC(every one has 3-6 year's professional job experiences), logistics managers. China Plastic Synergy Group runs cost reduction analysis, executes sourcing or custom manufacturing projects in China and shipping products to the world.
Till now, China Plastic Synergy Group has handled hundreds of sourcing and custom manufacturing projects for client. We focus on execution and quality assurance, and are always customer-centered, process driven, and enthusiastic about China Plastic Manufacturing.
As a member of China Plastic Industry Federation, our company has been engaged in customized service industry for eight years, Since our business is majorly oriented to European and American markets, we have rich experience in tailoring our products to the needs of clients from these regions.   
Compared with the competitors in China, we are able to provide the following advantages:
A powerful team of suppliers to guarantee best quality and most favorable price. (Through long-term cooperation, we screened hundreds of plastic suppliers with good quality and low prices, we can get the discount price from them now.)
A professional team of technicians and purchasing engineers with responsibilities of quotation and technical problems throughout the projects. (We have twenty engineers with more experience, and have nine professional purchasing engineers responsible for the production and tracking)
A dedicated team of customer service with good command of English in business communication. (We have 7 professional customer managers can be very good in English to communicate with customers)
Product quality and delivery can be ensured by our ERP processing system.
You can choose to contact with manufacturer directly, if you wish.
You can enjoy the following benefits in cooperation with us:
Secured payment (We will take full responsibilities for the compensation resulting from any product faults)
Product of high quality with the most competitive price.
Quick response (We will reply to your questions and requests with 12 hours)
Tracking the whole range of project at your home (a weekly progressive report will be prepared for our customers)
Prompt delivery.
Just tell us what you need and we are right here to serve your requests and get your goods transported to your company in time. It's very easy for you.
So, why not contact us right away to check out by yourself? Let's do it now.